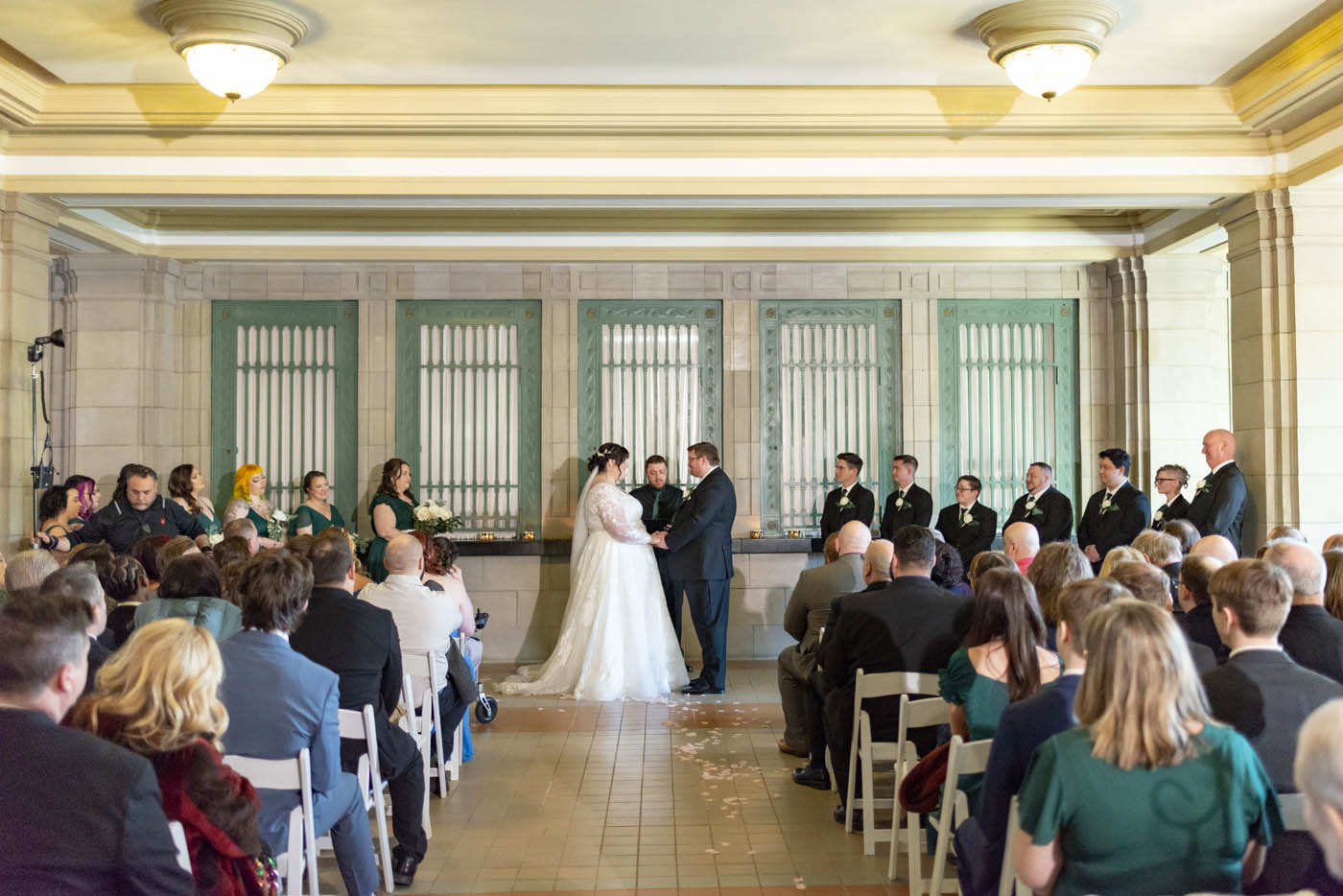 A Timeless Love Story: Kelly & Dan's Enchanting Wedding at Joliet Union Station Grand Ballroom
Introduction: On a beautiful day in Joliet, Illinois, the stage was set for a magical wedding celebration filled with love, laughter, and unforgettable memories. The lovely couple, Kelly and Dan, chose the historic Joliet Union Station Grand Ballroom as the venue for both their ceremony and reception. With its breathtaking architecture and timeless charm, it was the perfect backdrop for their love story to unfold.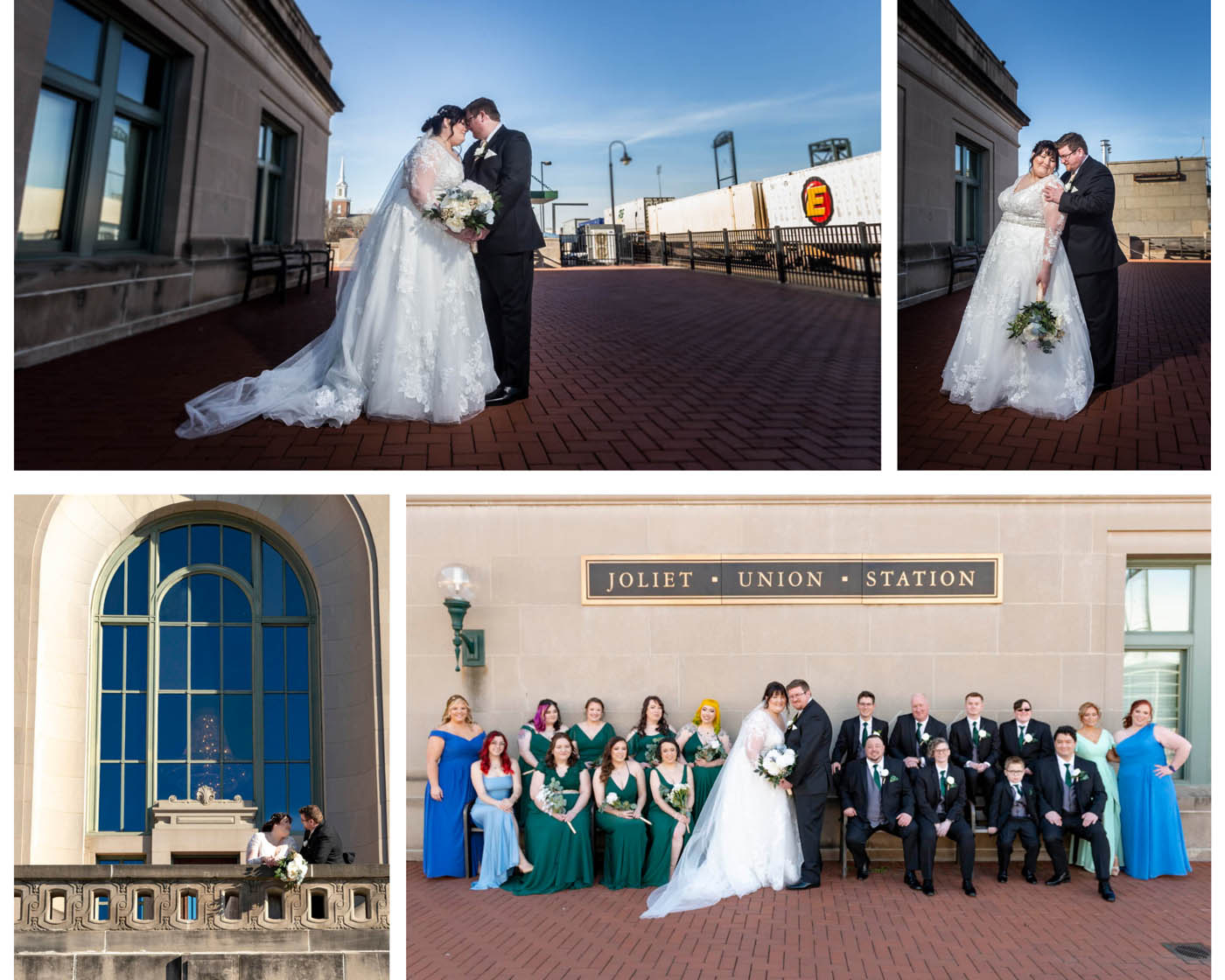 Photography Team: Capturing every special moment of this enchanting day were seasoned wedding photographers, Sal and Miles. Sal started the day with Kelly and her bridesmaids, while Miles documented Dan and his groomsmen. Their combined efforts resulted in a stunning collection of images that perfectly encapsulate the love and happiness shared by everyone in attendance.
Preparations at Harrah's Joliet: Kelly and her bridesmaids prepared for the big day at Harrah's Joliet, located at 151 N Joliet Street, Joliet, Illinois 60435. Sal captured the ladies as they shared excitement, laughter, and happy tears while getting their hair and makeup done. Kelly's elegant gown and the bridesmaids' stylish dresses shone brightly in the soft light streaming through the windows.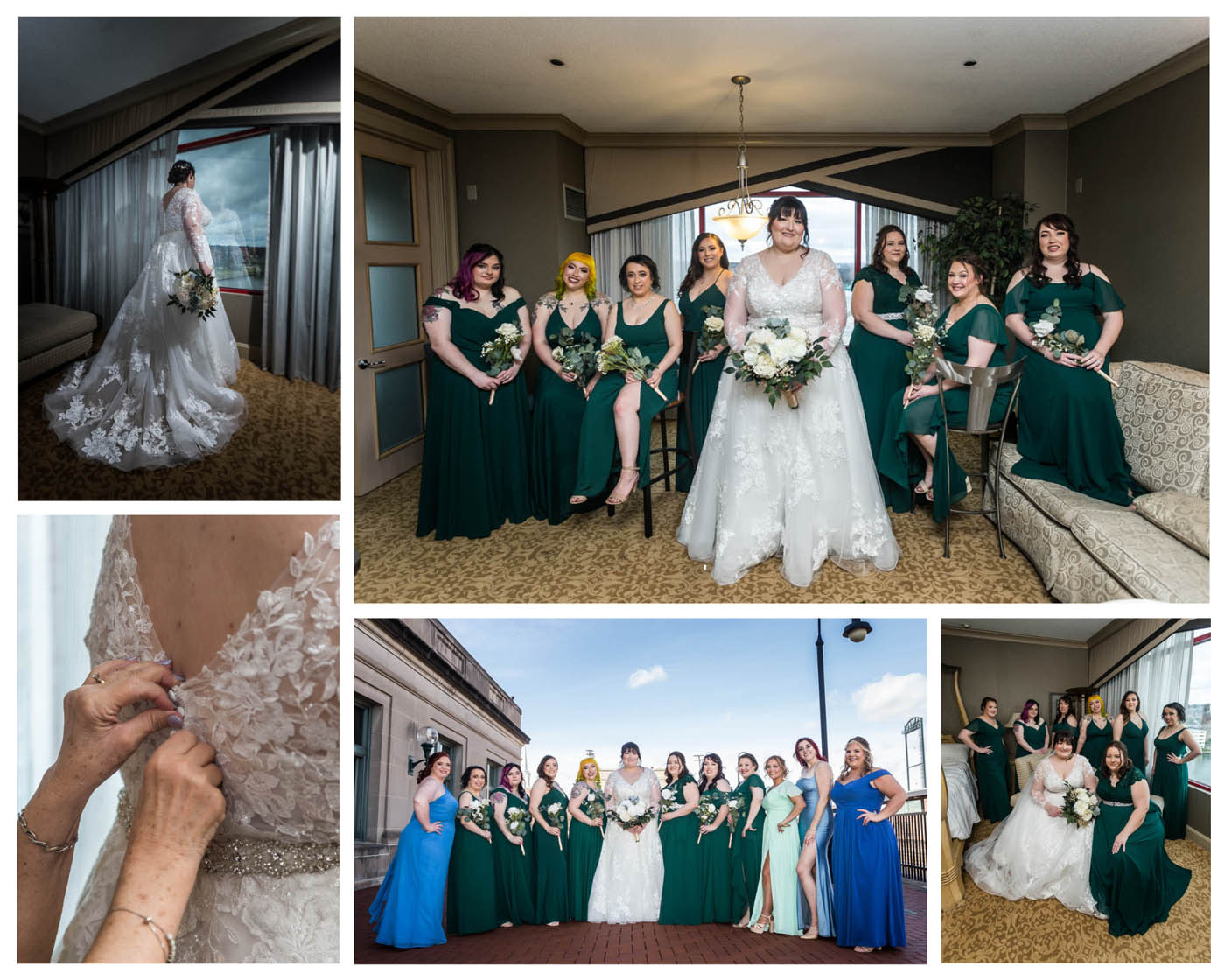 Meanwhile, Miles documented Dan and his groomsmen at the same location, as they suited up and shared some laughs before the ceremony. The atmosphere was filled with anticipation and camaraderie, and the images captured by Miles truly convey the bond between Dan and his closest friends.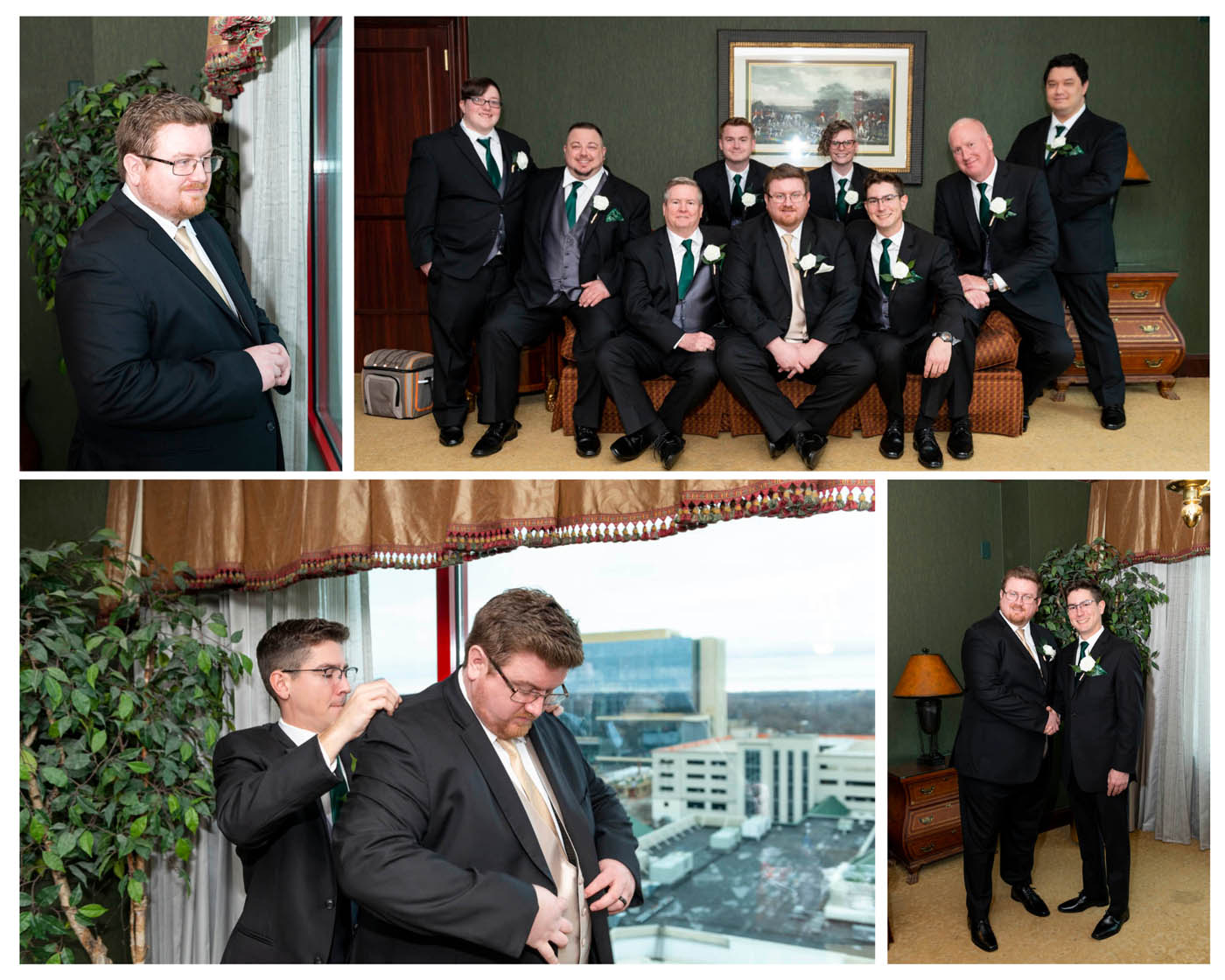 The Ceremony: As the guests took their seats at the Joliet Union Station Grand Ballroom, the atmosphere was filled with anticipation and excitement. The ceremony began with the wedding party's procession, and as Kelly gracefully walked down the aisle towards her groom, the room was filled with emotion. Sal and Miles captured every heartwarming moment, from the exchange of vows to the first kiss as husband and wife.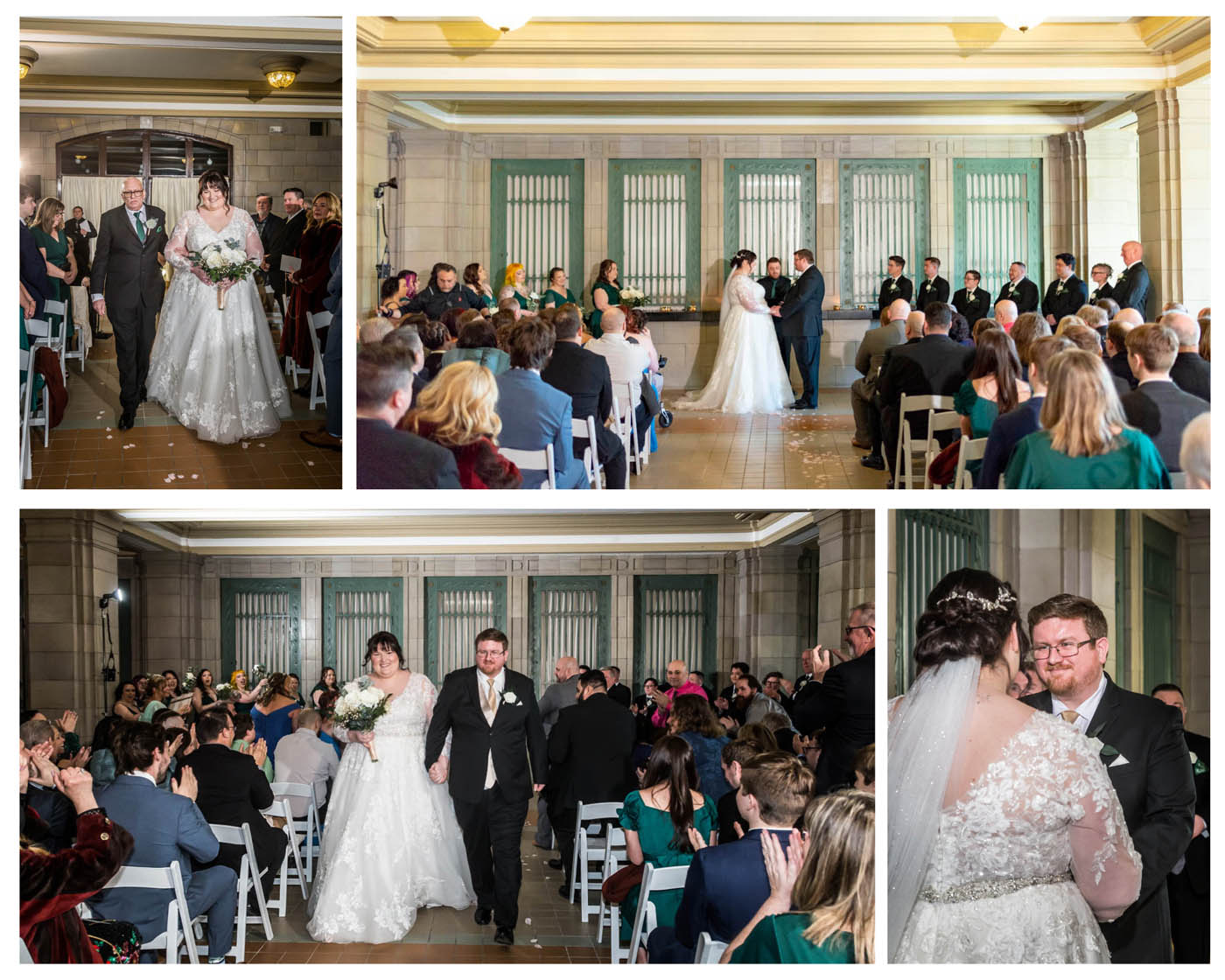 The Reception: The reception kicked off with a grand entrance by the newlyweds, followed by heartwarming speeches, delicious food, and an unforgettable night of dancing. The Joliet Union Station Grand Ballroom, located at 50 East Jefferson St, Joliet, Illinois 60432, was beautifully decorated and served as an elegant setting for the celebration.
Videography: Carlos, the talented videographer, was present throughout the day, documenting every special moment and turning them into a beautiful cinematic story. From the preparations at Harrah's Joliet to the final dance at the reception, Carlos's expert eye and skillful editing have created a wedding film that Kelly, Dan, and their families will cherish for a lifetime.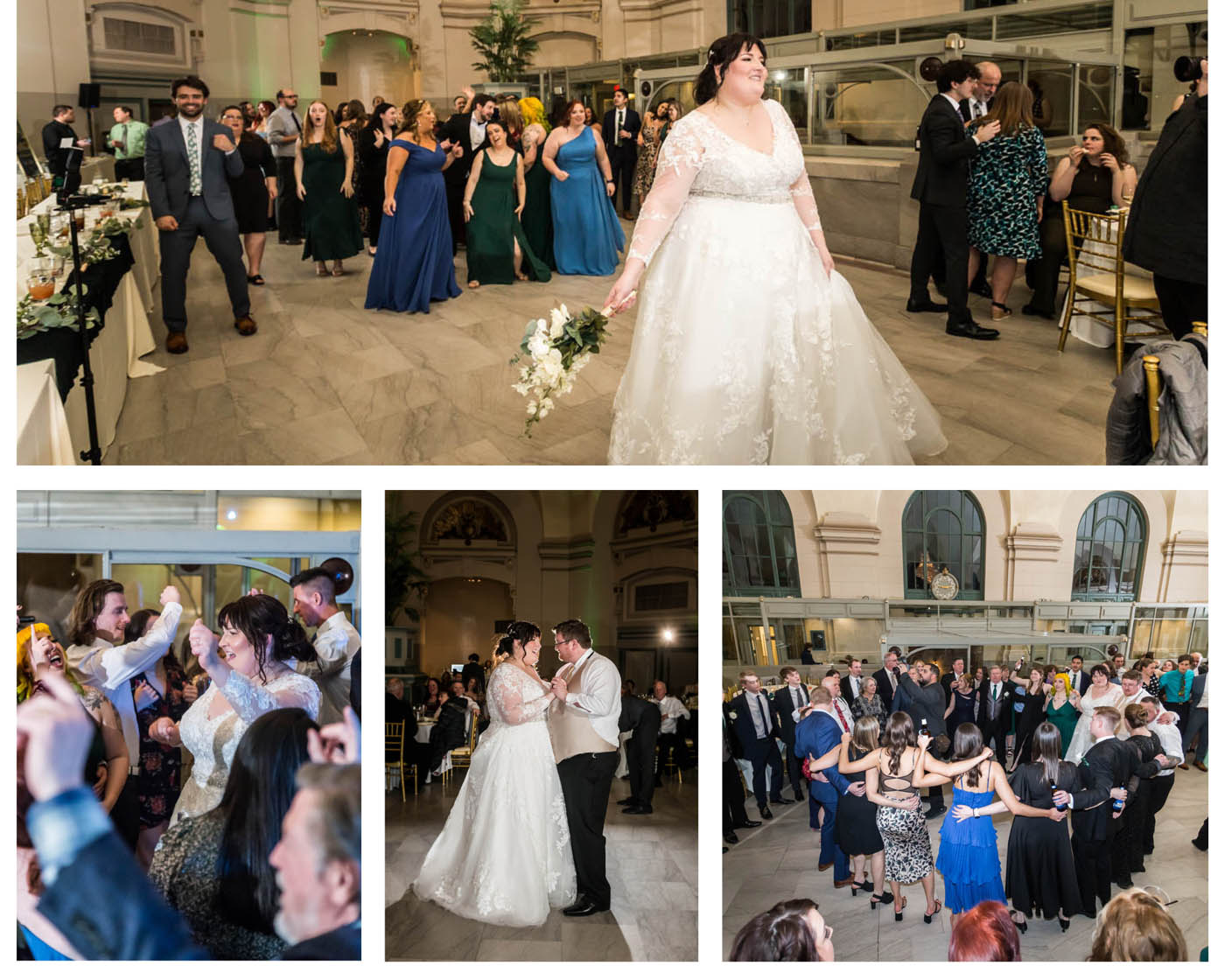 Conclusion: Kelly and Dan's wedding day was an extraordinary celebration of their love and commitment to each other. The photographs and video captured by Sal, Miles, and Carlos serve as a testament to the magic of their love story, ensuring that these precious memories will be treasured forever. Congratulations to the happy couple, and may your journey together be filled with love, joy, and countless happy moments!