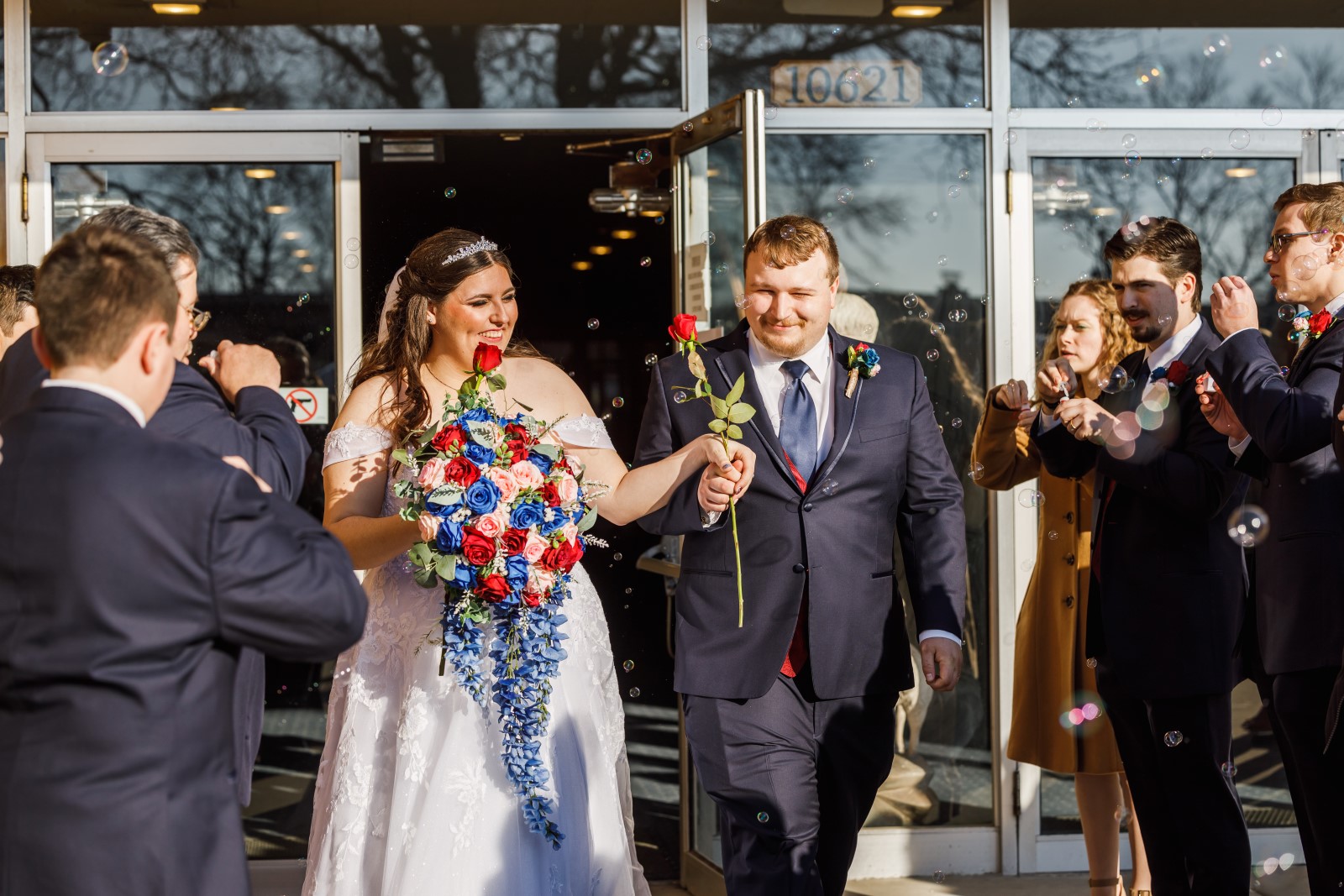 A Beautiful Winter Wedding: Catherine & Marcus Tie the Knot
Date: February 25th, 2023
It's not every day that you get to witness a love story as heartwarming as Catherine and Marcus's. Their beautiful winter wedding took place on February 25th, 2023, and we were privileged to be a part of their big day. Our talented photographers Mikhail and Heather, along with our videographer Francis, captured all the precious moments that will be cherished for years to come.
The morning began with the bride and groom getting ready at their respective homes, surrounded by their closest friends and family. Their excitement and anticipation were palpable as they prepared for the day ahead.

The ceremony was held at the historic St. Catherine of Alexandria Church, located at 10621 S. Kedvale Ave, Oak Lawn, Illinois 60453. The beautiful church provided a stunning backdrop for Catherine and Marcus to exchange their vows. Their love and commitment to each other shone through as they spoke their heartfelt words in front of their loved ones.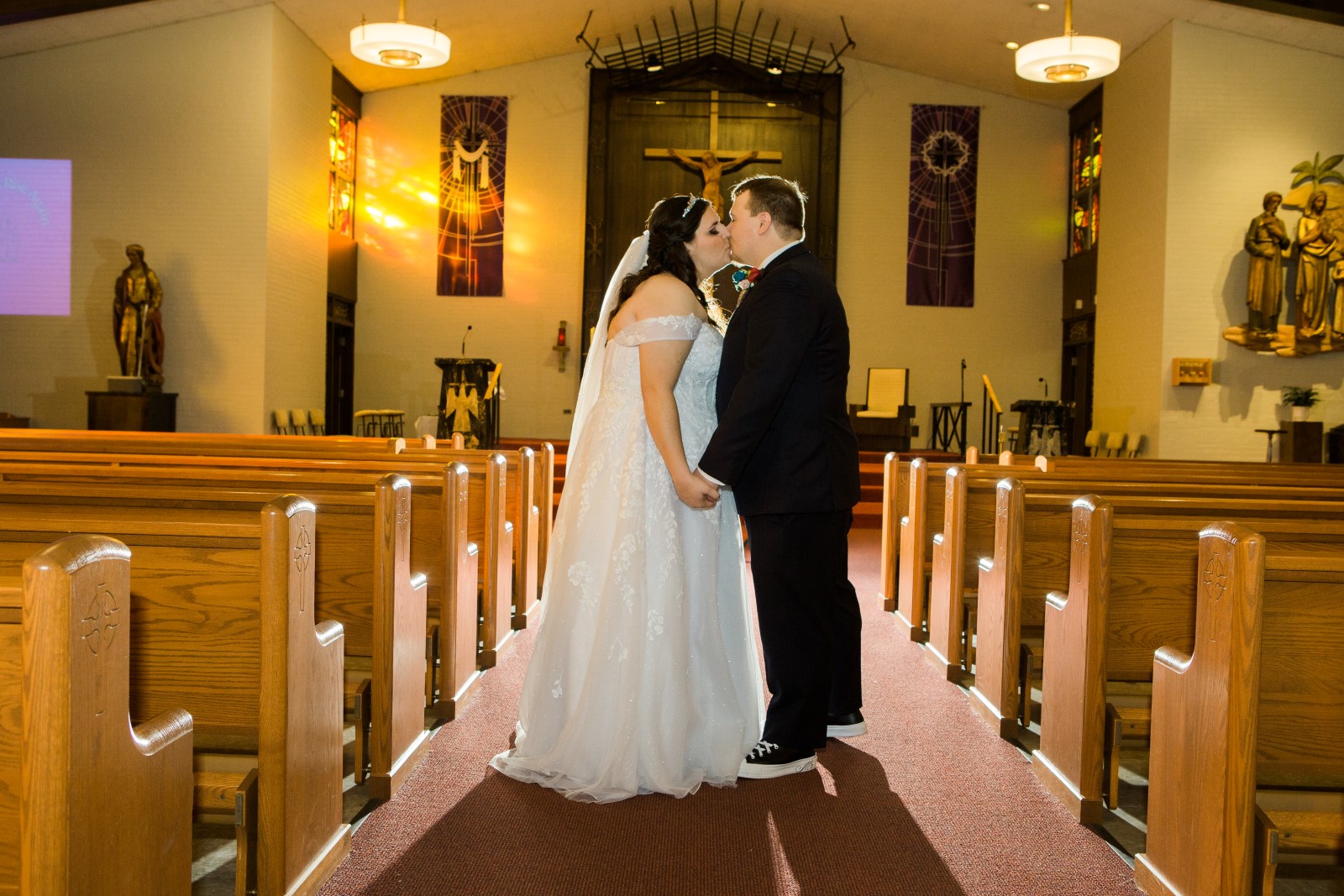 After the ceremony, our photographers, Mikhail and Heather, whisked the newlyweds away to the picturesque Lake Katharine, located at 7402 W. Lake Katharine Drive, Palos Heights, Illinois 60463. The serene beauty of the snow-covered lake and surrounding woods provided a breathtaking setting for the couple's wedding photos. The crisp winter air and the warm embrace of their love created a magical atmosphere that was captured perfectly in their stunning photographs.
As the sun began to set, everyone gathered at Georgios Banquets, located at 8800 W. 159th St, Orland Park, Illinois 6046, for the reception. The elegant banquet hall was transformed into a winter wonderland, complete with twinkling lights and delicate snowflake decorations. The warmth and joy of the celebration radiated throughout the room as the couple shared their first dance and enjoyed a delicious meal with their guests.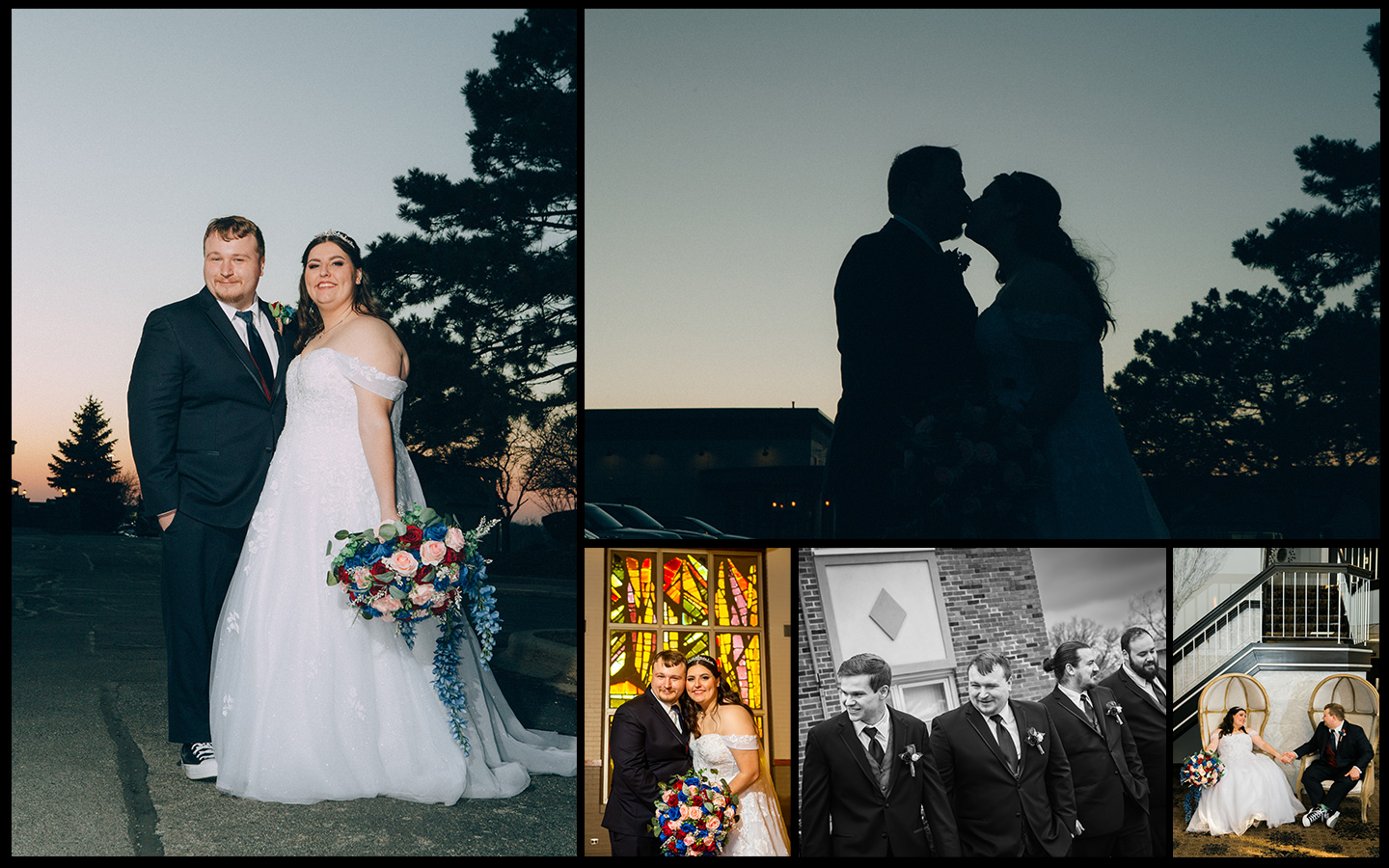 No wedding is complete without some fun and entertainment, and Catherine and Marcus's wedding was no exception. Our photo booth provided endless laughs and memories as guests posed with props and left sweet messages for the newlyweds. Meanwhile, our videographer Francis captured all the joy, laughter, and tears, creating a beautiful wedding film that the couple will treasure forever.
Catherine and Marcus's winter wedding was a day full of love, laughter, and unforgettable memories. We are so grateful to have been a part of their journey and wish them a lifetime of happiness together.
Be sure to check out the highlights of their wedding day below, captured by our photographers Mikhail and Heather and videographer Francis.