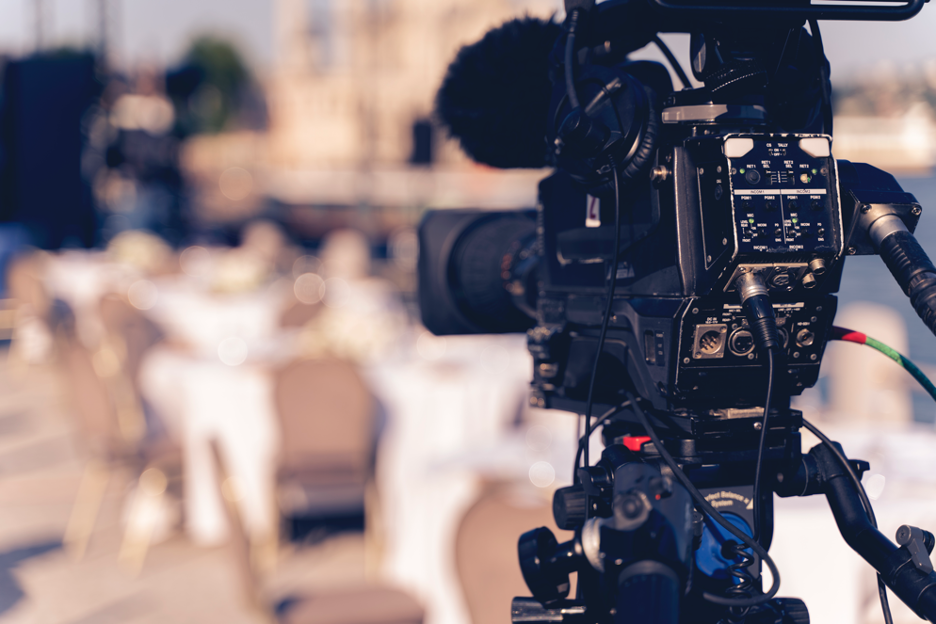 Tips for Producing a Beautiful Wedding Video: Insights from a Wedding Videographer in Chicago, Illinois
When it comes to your wedding day, you'll want to make sure that every moment is captured perfectly. To do this, it's important to find an experienced wedding videographer who can capture all the highlights on film, as well as the micro expressions and interactions which help tell the story of your full length documentary film (typically 45-90 minutes in length).
But it's not always enough to just have any video created — you'll want to make sure that your wedding video is the highest quality possible. That's where we can help. Below, this wedding videographer in Chicago, Illinois is going to provide some tips on how to produce the best wedding video possible.
Start Communicating Early
One of the keys to producing a great wedding video is communication. It's best to start having conversations with your wedding videographer in Chicago, Illinois as soon as you can to discuss what kind of video you're looking for, and to give them a list of any specific shots you would like captured.
Include The Details
When discussing the details of the video with your videographer, be sure to include all the little details that make up your special day. From family photos and speeches to the dress and decorations, every detail should be covered so that nothing is missed in the final product.
Partner with a Professional Videographer
When searching for a professional wedding videographer in Chicago, Illinois, it's important to take your time and look at your prospective videographer's portfolio. Make sure they have experience in wedding videography, and that their style is a good fit for the type of video you're looking for.
Opt for Multiple Cameras
In many cases, achieving a high-quality video requires having multiple cameras on-site. This will allow your videographer to capture different angles and follow the bride and groom throughout the day's events.
Make Sure Your Video is Custom Edited
Once your footage has been taken, it needs to be edited into an enjoyable and accurate memory of the day. When editing your wedding video film and highlight reel, make sure your prospective videographer provides you with the opportunity to provide feedback and direction at no additional cost (which is always a complimentary service of Well Told Weddings). Afterall, it's your family and friends, and only you will know who should make, or not make, the final cut.
Have Audio Backups Ready
When it comes time to edit, your wedding videographer in Chicago, Illinois will need audio backup recordings. This means that they should have a microphone and recorder on-site to capture the audio of any speeches or musical performances at the event.
Keep the Camera Steady
One of the most important things to keep in mind when producing a wedding video is stability. You'll want to make sure your videographer uses special equipment, like a 3-axis camera stabilizer, also known as a gimbal, as well as a tried-and-true tripod.  Using the aforementioned equipment will keep their footage steady and ensure that all shots look professional.
Capture the Traditional Wedding Shots
There are some traditional shots that many couples like to include in their wedding video — such as the cake-cutting and the first dance. Make sure your videographer knows what traditional shots you would like to have included in the video so they can be sure not to miss them.
Get Clear Pricing Information
Finally, before signing a contract with a wedding videographer in Chicago, Illinois, it's best to make sure you ask for all the pricing information upfront. This will ensure that you know what you're paying for, and you won't be surprised by additional costs down the line.
Final Thoughts
Creating the best wedding video takes careful planning and a lot of work. By following the tips outlined in this article, you'll be able to ensure that your special day is captured perfectly and that your final product is the highest quality possible.
Looking for the Premier Wedding Videographer in Chicago, Illinois?
Are you ready to partner with the premier wedding videographer in Chicago, Illinois? If so, our team at Well Told Weddings Inc is here to help. We are experts in creating high-quality wedding videos. With our years of experience and professional equipment, you can be sure that your final video will capture all the special moments of your big day.
Contact us today at (224) 432-0118 to learn how we can help make your wedding video the best it can be.