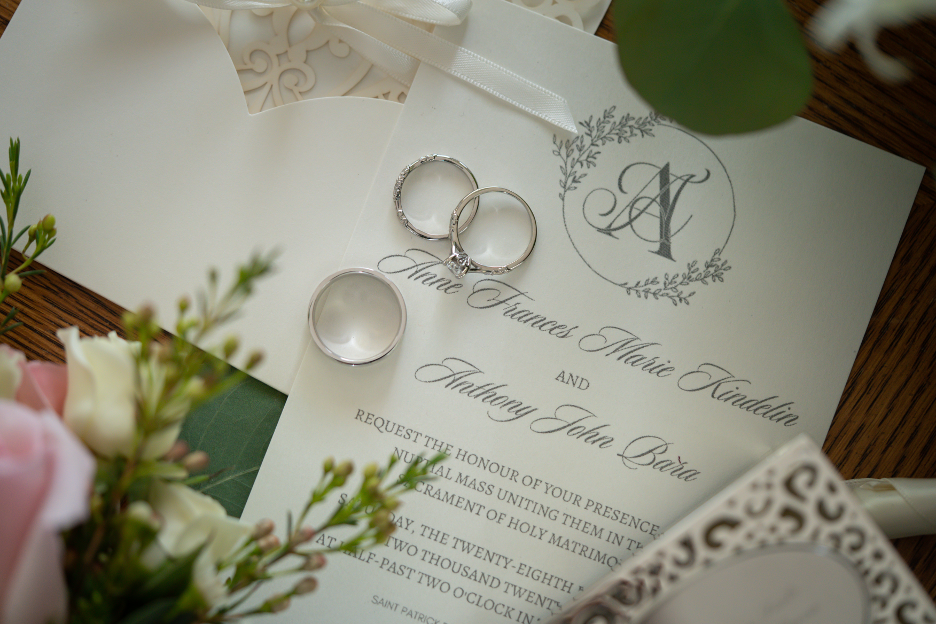 Wedding Photography Mistakes to Avoid: Insights from a Wedding Photographer in Naperville, Illinois
When it comes to your wedding day, you'll want to ensure that everything is perfect, and that all the memories are captured in beautiful photos. Unfortunately, if you do not plan out all the details, you may run into some speedbumps that can impact the quality of the shots.
To help you make sure everything goes according to plan, this wedding photographer in Naperville, Illinois is going to review some of the top wedding photography mistakes to avoid below.
1. Not communicating exactly what you want
Before you partner with a wedding photographer in Naperville, Illinois, you'll want to make sure you communicate your expectations. Explain the kind of shots you want and how many photos you'd like. This will ensure that your photographer is on the same page with your vision for the perfect wedding day photos.
2. Choosing a photographer without looking at their portfolio
Asking to see your photographer's portfolio before booking them is essential, as this will give you an idea of the quality of their work and whether it matches what you are looking for in terms of style and composition.
3. Not scheduling enough time
With all the excitement surrounding a wedding, some couples may forget to set aside time for photos. It's important to schedule more than enough time so that your photographer can capture all the important moments throughout the day.  As our client, you would be provided with a free day of schedule consultation, providing you with ample time to accomplish your goals in an enjoyable, non-rushed manner.
4. Using a photographer who doesn't understand the venue
It's best to choose a wedding photographer in Naperville, Illinois who is familiar with and understands the venue. That way, they can take advantage of any special features or backdrops to maximize your photos.
5. Not having a second photographer
Having two photographers on hand means that all the important moments will be captured from different perspectives. This will help ensure that none of the action gets missed.
6. Not taking enough family photos
Family photos are often one of the most treasured memories on a wedding day, so it's important to ensure there are plenty taken and that everyone is included in them. Make sure you create a list beforehand so that nobody gets left out.
7. Not hiring an experienced photographer
Hiring an experienced wedding photographer in Naperville, Illinois means that they'll know how best to capture all the special moments throughout the day. A professional will also be able to anticipate any potential challenges before they happen and find creative solutions that still result in amazing photos.
8. Trying to capture the perfect pictures
Some couples get caught up trying to capture all the shots perfectly. It's important to remember that some of the photos won't be picture-perfect, and that's okay — what matters is capturing the emotion of the day.
9. Not finalizing picture poses and locations
Planning out the poses and locations of your photos beforehand will ensure that you get the best shots possible. This can also help save time on the day, as you won't have to worry about deciding what you want in the moment.
10. Going without an assistant
Having an assistant to help with things like lighting, equipment setup, and carrying gear can really make a difference. This will free up the photographer so that they can focus on getting the best shots possible.
11. Not considering lighting conditions
Lighting can be one of the most important elements in wedding photography, so it's important to consider how the light will affect your photos when planning out your timeline and locations for photos.
Looking for the Top-Rated Wedding Photographer in Naperville, Illinois?
There is a lot to keep in mind when taking wedding photos, which is why it's best to have a professional there to keep everything on the right track. Are you looking to partner with a top-rated wedding photographer in Naperville, Illinois who can capture all the events of your wedding day? If so, look no further than Well Told Weddings Inc. Contact us today at (224) 432-0118 to begin the process.