Amber and Mitch's Wedding Celebration at Warehouse 109
Introduction:
On March 25th, 2023, a beautiful day in Plainfield, IL, Amber and Mitch tied the knot in an enchanting ceremony at Warehouse 109. The atmosphere was filled with love and excitement as the couple embarked on their journey as husband and wife. As the DJ and MC, Jeff, and the videographer, Austin, we were honored to be a part of their special day, capturing every precious moment and keeping the energy alive throughout the celebration.
The Venue:
Warehouse 109, located in Plainfield, IL, provided the perfect backdrop for Amber and Mitch's wedding. With its industrial charm, exposed brick walls, and chic, modern accents, this venue was the ideal setting for their indoor ceremony and reception. The combination of natural light and unique decor created a warm, inviting atmosphere that was both intimate and grand.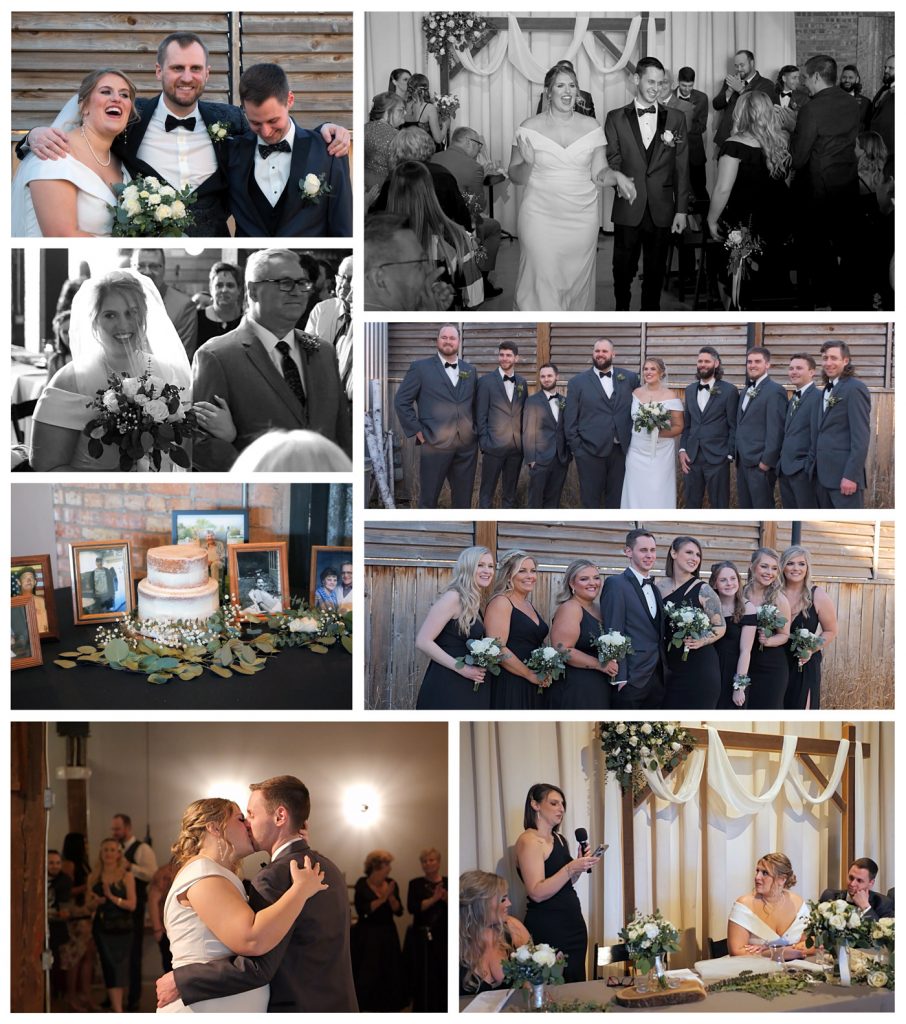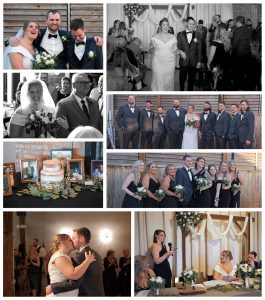 The Ceremony:
Amber and Mitch exchanged their vows in a heartwarming ceremony that brought tears to the eyes of many guests. The couple had chosen a simple yet elegant setup, with a stunning floral arch serving as the focal point. The soft lighting and beautiful music filled the room as they pledged their love to one another.
The Reception:
As the ceremony concluded, the guests made their way to the reception area, where DJ Jeff was eagerly waiting to kick off the festivities. The room was transformed into a lively party scene, complete with ambient lighting, stylish centerpieces, and a spacious dance floor.
DJ Jeff ensured that the atmosphere remained electric throughout the night. From the couple's first dance to the last song of the evening, the dance floor was packed with guests of all ages, grooving to an expertly curated mix of hits and classics.
The Videography:
Austin, the talented videographer, was on hand to capture every beautiful moment of Amber and Mitch's big day. From the emotional exchange of vows during the ceremony to the laughter and tears during the speeches, Austin's keen eye for detail ensured that every memory was beautifully preserved.
His artistic vision and exceptional editing skills created a stunning wedding film that Amber and Mitch will treasure forever. This visual keepsake will allow them to relive their special day and share the magic with friends and family who couldn't be there.
Conclusion:
Amber and Mitch's wedding at Warehouse 109 was a magical day filled with love, laughter, and unforgettable memories. As the DJ/MC and videographer, we were honored to be a part of their celebration and to help make their dream wedding a reality. We wish Amber and Mitch a lifetime of happiness, love, and adventure as they embark on this exciting new chapter of their lives together.