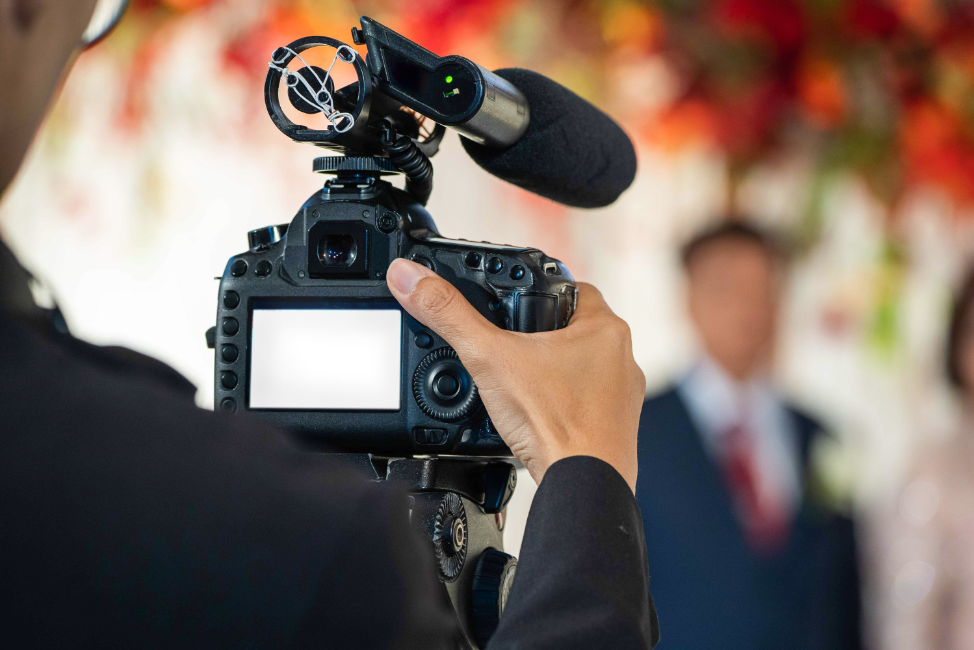 Tips from a Chicago Wedding Videography Company: Picking the Right Video Style for Your Wedding
It's very important to get everything just right for a wedding, and that goes for the videography as well. Having the right Chicago wedding videographer during this once-in-a-lifetime event means that you will be able to fully capture its magic. Did you know that there are several video styles that you can choose for your wedding? The style of the video will set the tone of this visual memory, which is why it is important to know your options. In this article, we are going to cover some of the most popular video styles for Chicago weddings.
Cinematic
The cinematic style is designed to capture the events of the wedding in a more stylized way. Our Chicago based wedding videographers will focus on capturing all of the details of your wedding day.   Your wedding cinematographer would start with filming morning preparations, then your first look or wedding ceremony, and record keepsake video moments well into the wedding reception.  The attention to detail with regards to decor, rings, flowers, along with candid coverage of your wedding day will then be carefully crafted into both a full length and short form video by a highly trained cinematic wedding video editor.  The video will come to life with sophistication and elegance. As the name suggests, the cinematic style resembles a movie rather than just a cataloguing of the wedding. The videographer will try to create a wedding storyline through the editing, and visual overlays may be used to emphasize certain moments. This style will also result in a concisely edited video, which will include music and voice-over dialogue throughout.
Documentary
The documentary style wedding video is similar to that of the cinematic style in that it features a longer, all encompassing video.  The editor will include full length speeches, readings from the ceremony, the entire vows, and more content in general.  This style of video is suited for a wide range of audiences looking to relive their wedding day.  Paired with a cinematic highlight reel, this style of video is a perfect duo for anyone looking for the best in modern wedding videography.  While the cinematic style feels more like a drama, the documentary embodies more elements of a journalistic film. If you choose to go with the documentary style, the videographer may include a series of interviews from participating guests along with wedding attendants such as the couple, the family, the best man, and the maid of honor.   Ideally, the videographer would be scheduled to film the entire wedding day, capturing as much content as possible — from getting ready for the wedding, to arriving at the ceremony, to exchanging vows, and the beginning of the reception. This style of filming is great if you want to capture a more realistic feel of the wedding, along with the emotions you felt each step of the way. All of this can be done without making the video feel too much like an art-house film.
Traditional
Traditional wedding videos incorporate more of a home-video feel and incorporate elements which are currently out of style.  This style was born out of older non-linear editing machines which made adding transitions and special effects very time consuming.  Most weddings produced today incorporate a level of post-production video editing and sound engineering which previously was unfeasible for a wedding video budget.  With this classic style, the most important events of the wedding are captured, including the vows, first dance, and the speeches. The filming will be clean, and there will be few transitions and edits. This means that the video could span a few hours.  Your videographer would traditionally film with just one camera and microphone, with on camera lighting, allowing for more mobility while filming.
Vintage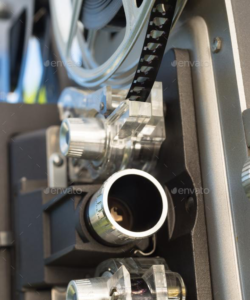 While the previous styles focus on the composition of the video, the vintage style focuses more on its esthetic. It is currently a very popular style, and it tries to recreate the look and feel of old 60s and 70s style wedding videos. This is reflected in the lighting, coloring, and tone of the film. Vintage is also a style that is well suited for weddings that have a boho, village, or rustic theme, rather than classical weddings. If you are looking for something that has a higher emphasis on theme and style, vintage wedding videography could be ideal for you, though it does come at a higher asking price, as this look and feel requires a great more time spent in the editorial process applying effects and computer processing time (think Hollywood CGI budgets).
Interested in Hiring a Chicago Wedding Videographer?
There are many options today when it comes to wedding videos, and you can talk to your videographer to help them understand your ideal style. You can go with a combination of the ones mentioned above, or if you don't want to get too involved, you can leave it up to the videographer. If you would like to know more information about your options when it comes to wedding videography in Chicago, contact us today!