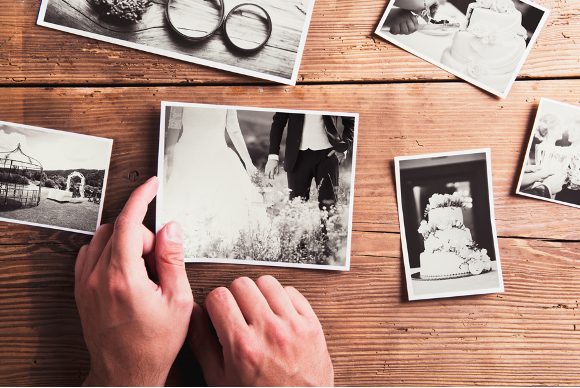 How to Find a Photographer for Your Wedding: Insights from a Wedding Photographer in Elmhurst, Illinois
Have you decided to tie the knot? If so, congratulations! With this good news comes a lot of planning and budgeting — you'll need to consider the venue, the caterer, the wedding dress, and the photography.
A professional wedding photographer in Elmhurst can help you capture all the special moments of your wedding so that you can cherish the photos for a lifetime. Below, we're going to discuss some of the things you may want to consider when searching for a wedding photographer in Elmhurst, Illinois.
1. Know Your Budget
One of the primary and most important aspects of a wedding plan is the budget. After you have allocated the major expenses towards the venue, food, and dress, you may want to jot down the amount you are willing to spend on photography. From here, you can keep this amount in mind when considering the different photography packages that are offered by your Elmhurst wedding photographer.
2. Begin Your Research
Research is one of the most important steps in the photographer selection process, which many couples begin doing at least three months before the wedding date. Some couples find it helpful to read online reviews for different photographers in their area — Google, Facebook, and WeddingWire, for example, can be a good place to start. You can also start to get a feel for different photographers' styles by viewing their portfolios online. This can give you a general idea of how a particular wedding photographer captures a moment.
3. Choose a Photography Style
There are many different styles a photographer can use when taking photos. As such, it's important to look for a wedding photographer in Elmhurst, Illinois who uses a style you are drawn to. Whether you want your wedding photos to be shot in a classic style, fine arts style, photojournalistic style, editorial style, or something else, it's best to make sure your photographer can accommodate your taste.
4. Shortlist and Finalize
While many couples look up online portfolios and read reviews before narrowing down their list of potential photographers, that alone is not always sufficient. It is fairly standard for couples to pick out at least three photographers based on their budget requirements and set up a meeting with them. Meeting with the photographers either in-person or virtually can give you the confidence that they are not only professional, but that you communicate well together. This can go a long way in making sure everything goes smoothly on the day of your wedding.
5. Sign a Contract
After choosing the wedding photographer in Elmhurst, Illinois that suits you best — and after you've gone over all the details with your chosen photographer — it's time to get everything down in writing. The contract should contain all legalities, including the delivery of images, hours of work involved, ownerships of photographs, post-production details, number of images, payment procedures, and any other relevant terms and conditions.
Are You Looking for a Professional Wedding Photographer in Elmhurst, Illinois?
Are you looking to partner with a skilled and experienced wedding photographer in Elmhurst, Illinois? If so, look no further than Well Told Weddings. We specialize in professional wedding photography, providing a full suite of wedding photography and videography services throughout the Elmhurst area.
When you partner with us, our team of photographers will work closely with you to make sure everything turns out as planned on your wedding day. If you are interested in learning more about our services, or if you'd like to schedule an appointment to meet with our team, please do not hesitate to contact us today.