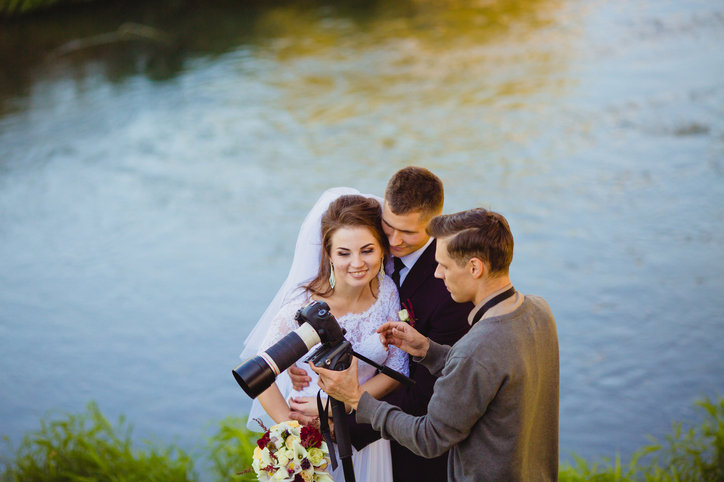 How to Get the Best Photos for Your Wedding in Naperville; Insights from a Naperville Wedding Photographer
Don't worry — even if you are camera shy, you can get amazing photos for your wedding with a little preparation and the help of a professional. Wedding photographers know how to capture the best moments on film, and they are able to help you understand what makes for great photos. In this article, we're going to discuss some of these principles and skills so that you can perfectly capture your wedding in Naperville.
1. Getting Inspired
To start, your photographer may help you out with suggestions, but you may want to try some of your own poses and ideas. For this, you can find inspiration from all over the internet. Famous weddings, the weddings of your friends, artistic pictures in general…the web is filled with sources of information that can help you get the most out of every picture. In fact, one of the best approaches is to have your own ideas in mind, and then work with the photographer to bring them to life in the best manner possible.
2. Distraction Is a Hidden Skill
The best wedding pictures are the often ones that seem most natural, almost incidental. In order to achieve this effect in your pictures, you'll want to use the art of distraction. When you are ready to have your pictures taken, try to use distraction to almost forget that the camera is there. Start a conversation, look at each other, joke around — whatever gets you into the moment. Your photographer may also suggest going for a walk against a scenic backdrop, at which point, it's a lot easier to get lost in conversation and allow the beautiful moments to flow naturally.
3. Take Advantage of an Engagement Session
An engagement session offers you the chance to get familiar with your photographer before the wedding. During this session, you will get to know him or her a bit better, and you will be able to see how they shoot photos, which poses they prefer, and their favorite equipment firsthand. This means that you'll have a chance to exchange ideas, get a plan going, and see how you will look in photographs taken by them. From there, you can collaborate with us in order to make sure that you get everything right on your special day.
4. Timelines
After your engagement session, preferably a month or so before your wedding, we encourage you to collaborate with our office staff to formulate an effective wedding day schedule. It's helpful to schedule a time when certain family or bridal party pictures will be taken, which gets rid of the headache of having to think about it during the day. If you have a wedding photo shot list and timeline, you will be more prepared and stress free on the day of, ultimately allowing for more photogenic wedding photos.
5. Start the Wedding Day Early
There are many uncontrollable factors that can come up during the wedding. If you are on a tight schedule, and something comes up, it will only add to the stress. Various delays, makeup emergencies, traffic, and other factors are all out of our control. But if you start the day early, maybe one hour ahead of schedule, you will be ahead on all the little things. Then, by the time you get to the photographs, you'll be relaxed and ready to have some fun.
Are you interested in hiring a photographer for your wedding in Naperville?
If you are aware of all the right techniques, taking your Naperville wedding photos will be a breeze, and they will look stunning. We especially love photographing along the Riverwalk area, as well as the Naper Settlement. If you're interested in professional wedding photography in the surrounding area of Naperville, contact us today and we'll be glad to answer any questions you may have regarding our services.